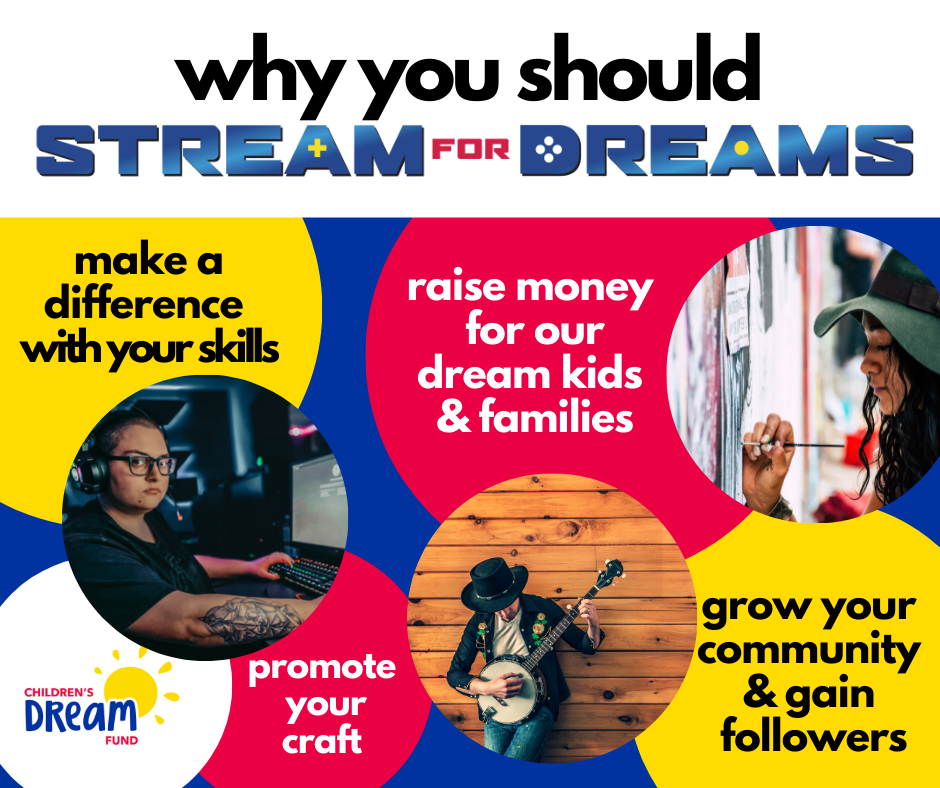 Do you stream? Game? Play music? Paint, perform or or create online content?
We want to partner with YOU!
You have the potential to make the world a better place with the talents you are sharing as a content creator. Whether you play games, play music, create art, just chat or make funny videos — all content creators can make a difference. With Stream for Dreams, your viewers' donations will help make dreams come true for sick children. Those experiences serve as a much-needed bright spot in a child's medical journey. Dreams are the means by which hope and joy are restored to a child and their family, giving them memories that will last a lifetime… 
It's super easy. Contact us if you would like to set up a stream and we can show you how! Or if you know of anyone who streams that may want to partner with us to make dreams come true, please ask them to get in touch with us! Email, phone, send us a DM on any of our social channels – we're listening!