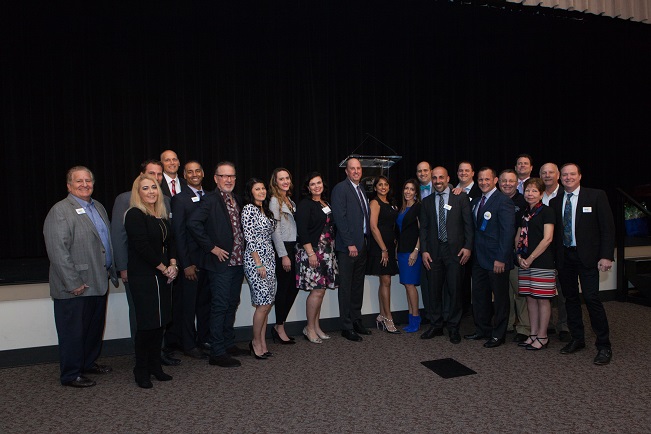 7th Annual Dreammaker Luncheon Honoring Joe Maddon
The Children's Dream Fund held their 7th annual Dreammaker Luncheon, honoring "Dreammaker Of The Year" Joe Maddon, at the Bryan Glazer JCC on February 1st, 2018. Nearly 500 guests, including community partners and Dream families, were in attendance at the event. Executive Director Cynthia Farrell introduced the Dream Family ambassadors and spoke about each family's experience with their child's illness. Dream child Cole Eicher spoke about his journey through brain cancer and how his Dream trip to London, England impacted his life.
Joe Maddon was introduced and spoke about how touched he was by the Children's Dream Fund. He invited Cole and his parents to join him for his "Respect Bald" event in Chicago on the weekend of March 3rd, 2018. The Children's Dream Fund presented Joe with his Dreammaker Award and a bottle of Peter Mondavi Sr.'s special Reserve Cabernet Sauvignon, a special donation from Phil Dickhaus of Vine & Branches Beverage Brokers, Inc. Only 100 bottles were produced in honor of Mondavi's 100th birthday.
Guests enjoyed pierogi appetizers (a favorite of Joe's) and found at their seats some of Joe's notable quotes on the back of photos of Dream recipients. Those who donated $500 to the Children's Dream Fund at the event received a bottle of wine autographed by Joe Maddon.
Joe Maddon attended the luncheon with his wife, Jaye, and Respect 90 Foundation Director, Rick Vaughn. The Dreammaker Luncheon was a huge success and because of it, many dreams will come true in the months to come!