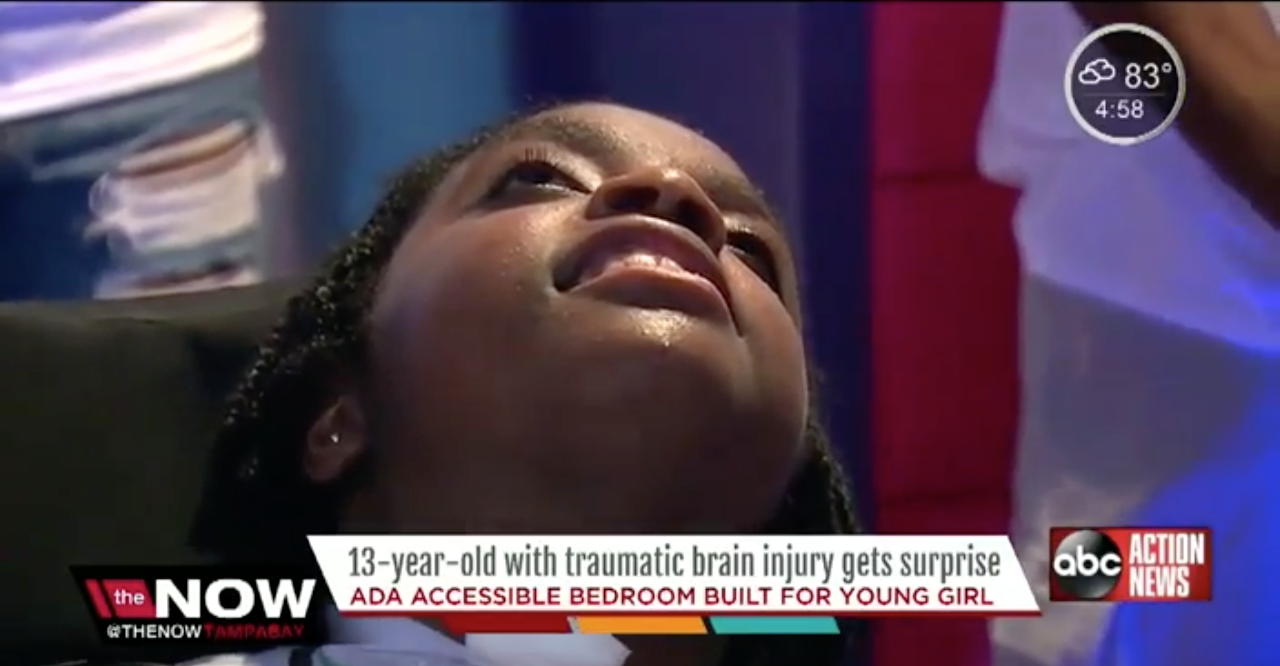 13-year-old girl gets surprise of a lifetime after accident leaves her with traumatic brain injury
It's a Christmas miracle just a few days early for a 13-year-old girl and her family.
ShaTaysia "Shay" Brinson was an active and vibrant child. At the age of six, she was making her mark as a cheerleader. But Shay's life changed forever when she was in a car accident, leaving her with a traumatic brain injury in January 2015. Since then, she has been staying out the Sabal Palms Children's Center in Largo receiving around the clock care as her accident has confined her to a wheelchair.
Well today, December 19, it was time for Shay to finally come home, but of course it would be no easy transition. Through the Children's Dream Fund and several other local organizations, Shay's family's wish became a reality.  The Children's Dream Fund is a Florida, non-profit fulfilling dreams for children with life-threatening illnesses.
She was wheeled into her new room, built on to the family's Tampa home.  The near $70,000 addition was a gift through Habitat for Humanity, Cisco, Tech Data and local artist Jason Hulfish.
"There's a lot of hard work that goes into these rooms, but for a deserving girl like Shay, it's great," says Hulfish of the Hulfish Project.
Jason is known internationally for his amazing art projects and known to many for his work on HGTV as well as ABC's Extreme Makeover Home Edition.
For Shay's family, especially her dad, this homecoming has been a long time coming.
"We didn't think that this was going to happen, but God made a way," says Freddie Brinson.  "He's always taking care of your needs and this was truly a need for my daughter."