Laurel's Dream Journey to be a Paleontologist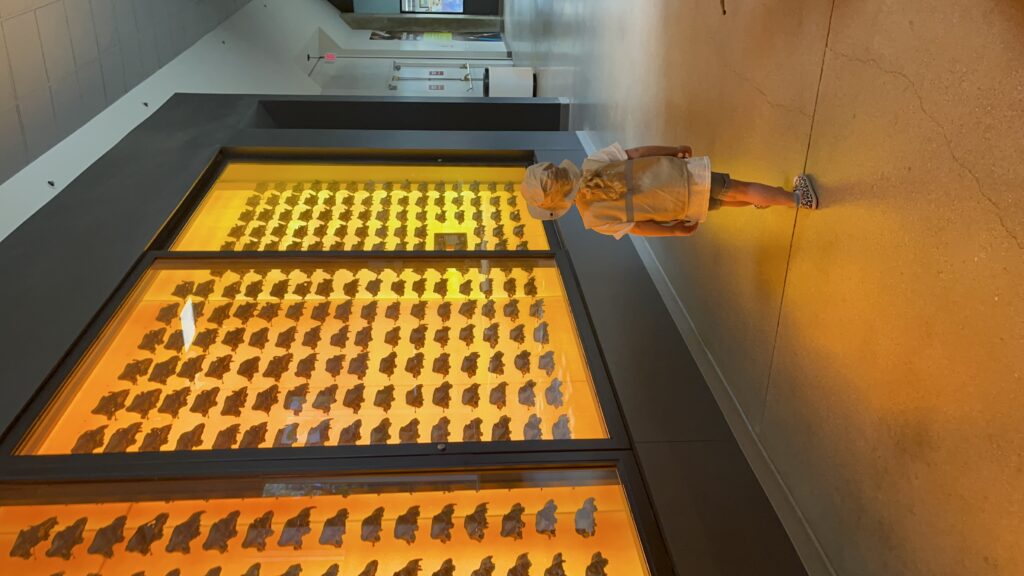 Laurel's Dream Journey was all about dinosaurs! La Brea Tar Pits and Museum took Laurel on a journey of a lifetime as they made Laurel their Chief Paleontologist for the day. She had her own office (complete with photos from home), led the morning staff meeting, and even approved an afternoon hot cocoa break! (What a kind boss!) In between all of that, Laurel got to dig for bones from the Ice Age and learn all about curating fossils from the talented team at La Brea Tar Pits and Museum!
Laurel's Dream Journey continued with a drive up the coast to San Francisco where she met expert paleontologist for the show that started her love of dinosaurs, Dinosaur Train: Dr. Scott Sampson! Dr. Sampson and the entire crew at CAL Academy gave her a VIP tour and let her play with the penguins and the animals that were at the museum! Laurel's California journey also included the Redwood Forest, the Golden Gate Bridge, and of course, the American Girl store to add a new friend to her family!
DONATE TODAY to help Dreamers like Laurel along their journeys!