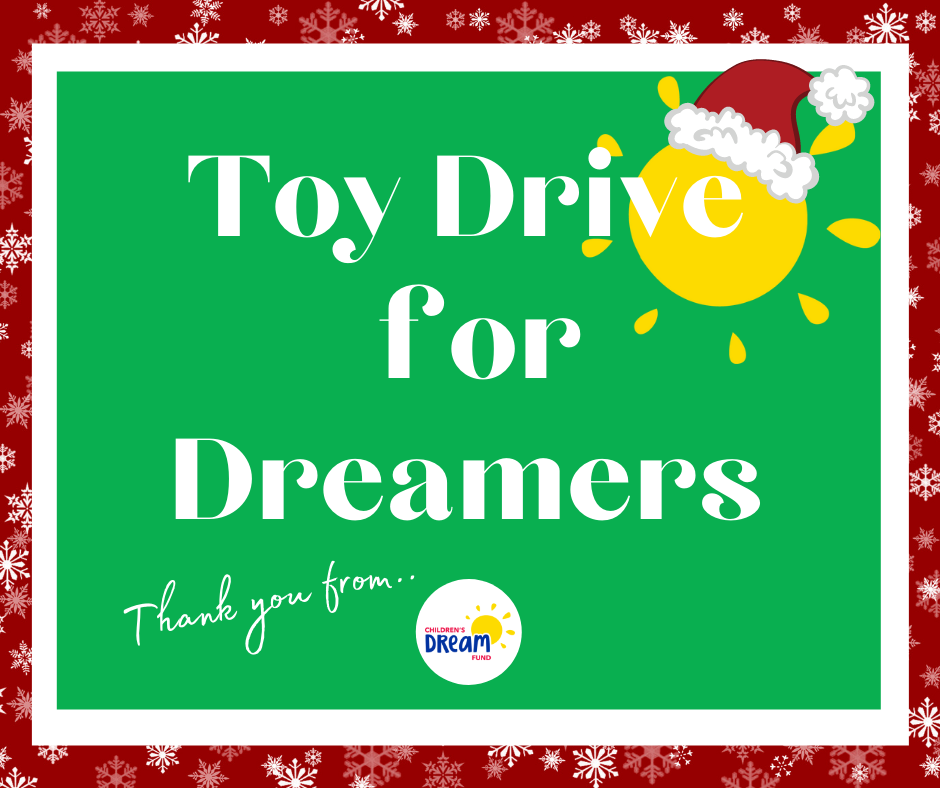 Online Toy Drive for Dreamers
Children's Dream Fund invites you to shop our online Target and Amazon gift registries to bring joy to Dream children during the holidays and beyond!
For every Dream that is delivered to a child, we love to shower them with their "favorite things." When we meet a child, we go over all the things that make them unique. What is your favorite movie, toy, candy, pastime, etc. From this list we create our celebration bags. Items in these bags make their dream delivery even more special and personalized. Anything donated will directly go toward making a child's Dream Day even more special.
Gift cards are also the dreamiest, as these gift cards allow us to purchase specific toys that are on our Dream Children's lists of their favorite things!
Click the links to either site to see what's on our Dreamers' lists or to purchase an item and send it directly to Children's Dream Fund!
Target List: https://bit.ly/3CIg7bY
Amazon List: https://a.co/4ROjxZl
Or use the QR Codes below to go directly to these lists –